Dometic Waeco CoolFreeze CF-60 Cool Box UK (DISCONTINUED)
To buy this range of freezer/cool boxes & accessories head to our sister site click here
An energy saving cool box with a freezer function
Featuring a detachable lid (mounted at the front), an interior light, vertical standing storage for bottles up to 2 litres and a total capacity of 59 litres, the Dometic Waeco Coolfreeze CF-60 Cool Box provides users with a versatile and indispensable solution for essentials requiring refridgeration or even freezing.
Complete with CoolFreeze special electronics, the Waeco CoolFreeze CF-60 Cool Box also provides a soft start and turbo cooler system to save energy when the Cool Box is out of use. The CF-60 Cool Box is an intuitive and dependable portable freezer for people on the go.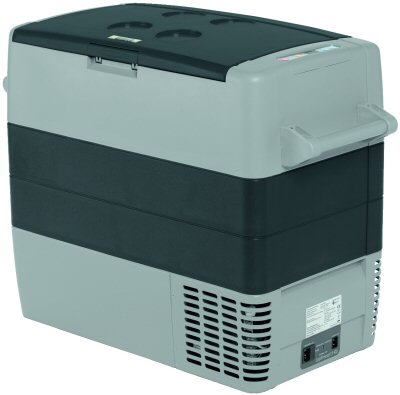 Discontinued - Please see the CFX65 as an alternative.