Thetford Premium LCD N100 Caravan Fridge
Thetford's mid size absorption fridge for caravans and motorhome's

Refridgerate and freeze!
With an ample capacity of 96 litres (including an 11 litre capacity freezer to keep your frozen goods chilled), the Thetford Premium LCD N100 Caravan Fridge is a mid sized absorption fridge that provides sturdy assurance for your food and drink whilst driving.
Manual selection and simple monitors
On the Thetford N100 fridge you can manually select your desired energy source with ease, featuring an electric ignition as well as a flame indicator so you can easily monitor when the ignition is active.
Secure shelving, quiet to run
Featuring 2 door racks, 2 shelves, a vegetable bin and a handy bottle slide (to keep even large bottles from moving about whilst your vehicle's in transit) the Thetford N100 provides the perfect amount of space for essentials and runs so quiet you'll barely even notice it's there!
To buy the replacement for this model the Thetford N4100 Fridge & accessories head to our sister site click here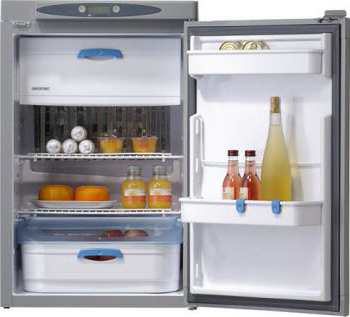 Discontinued