Dometic Waeco Mobicool G35 Cool Box UK
35 Litre capacity mobile electric cool box for camping
A spacious combi-cooler with heater function
The Dometic Waeco Mobicool G35 Cool Box is a user friendly, 35 litre capacity portable cool box that can cool to 18°C below the ambient temperature and also heat up to temperatures of 65°C.
Durable and adjustable
As well as being built from a proven, insulating material (which can assist in reducing your power consumption), the Waeco Mobicool G35 Cool Box also comes equipped with a fold away carry handle, a tidy cable compartment in the lid, a removable divider grid to keep your goods organised and a dual voltage system (for car and indoor use).
Provides optimum mobility and usability
A terrifically useful door hatch on the top of the Waeco Mobicool G35 Cool Box means you can easily access your bottles without having to open the cooler and features inbuilt wheels for added optimum mobility.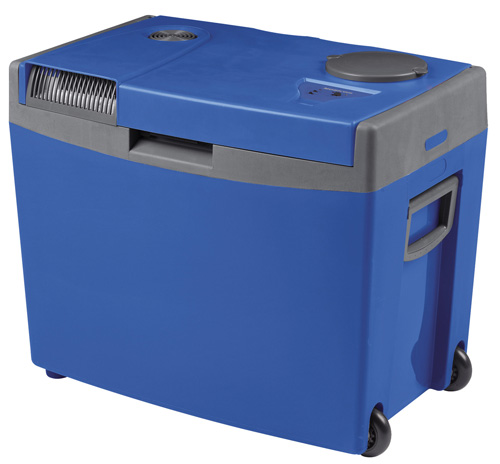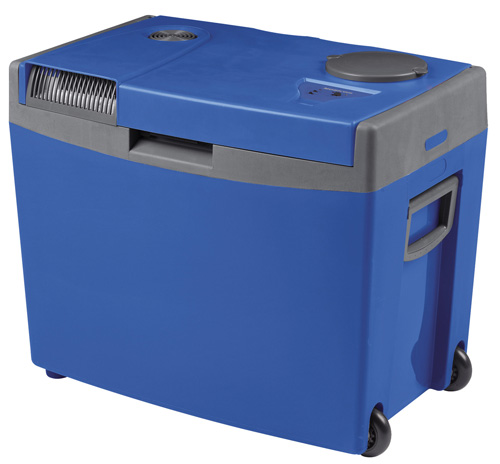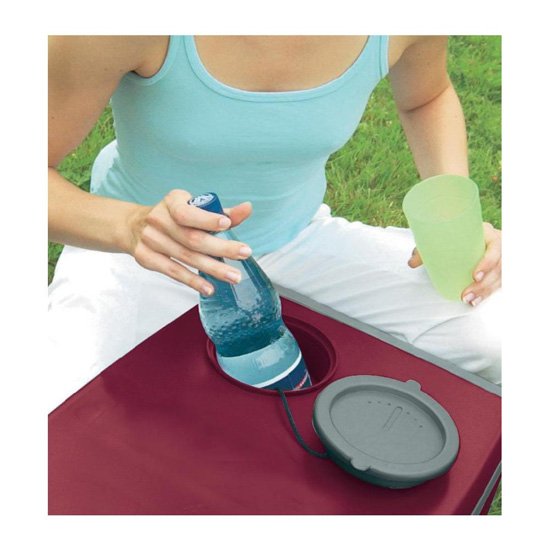 To buy this range of fridges/cool boxes & accessories head to our sister site click here
| | |
| --- | --- |
| Model | G35 Cool box |
| Gross Capacity (litres) | 35 |
| Insulation | High quality full foam insulation of polyurethane |
| Cooling/Heating Unit | 4 A peltier cell with 12 V direct feed or built-in 230 V adapter, cooling max. 18°C below ambient temperature, heating max. 65°C |
| Voltage | 12 V DC, 230 V AC (220 – 240 V) / 50 Hz built-in adapter |
| Temperature Range | Up to 18°C below ambient temperature |
| Dimensions mm (L x W x H) | 540 x 350 x 445 |
| Weight (kg) | 8.1 kg |
| Quality Features | Car and indoor use with dual voltage system, auto-switch, integrated ABS active battery security, easy access door-in-door bottle compartment, works both upright and lying, cooling and heating function, fits 2-litre bottles standing, removable divider grid, fold-away side handles for easy carrying |
| | | |
| --- | --- | --- |
| | | |
| 12-volt power supply | Design or production method cause uneven distribution of the foam, leaving horizontal areas and corners with thinner insulation. | Consistent thickness of the insulation with no gaps on corners and bottom of the container |
Waeco Coolpower M50U 12V Battery Voltage Monitor

Enables auto cut-off at low battery & cut-in at normal

LED's Indicate Status

Cable length 1 metre

Cut-Off 11.6 Volts

Cut-In 12.8 Volts

Current 5 Amps Max

For more information please call us on 0151 334 0222