Waeco Tropicool TB-08G Cool Box
An 8 Litre portable cooler that fits in harmony with your vehicle
Fits seamlessly in your vehicle
The Waeco Tropicool TB-08G Cool Box is specially designed for rear car seats, with its narrow build making it suitable to fit snugly in the centre of the backseat (providing a great armrest for backseat passengers!), however it's also ideal for use in motorhomes, caravans and boats.
Simple to power
With a capacity of 8 litres, the Waeco Tropicool TB-08G can be used solely as a beverage or snack cooler and is powered by using the 12v 'cigarette lighter' style power socket in your car.
Secure in transit, with added heater function
The Waeco Tropicool TB-08G also features a switch with which to reverse polarity so that you can take advantage of the warming function on the cool box. The TB-08G can be secured safely to the seat of your vehicle using a seat belt.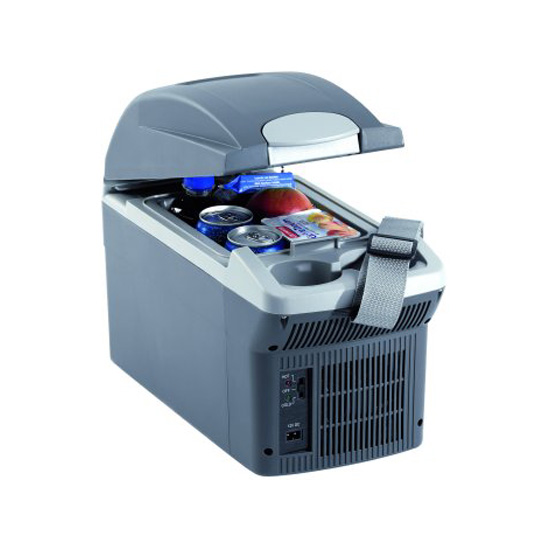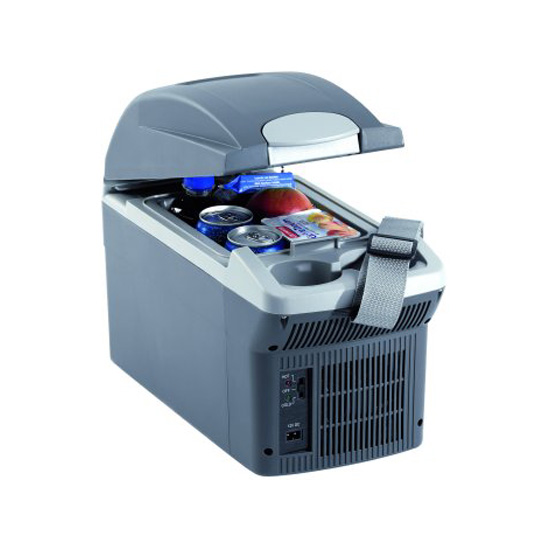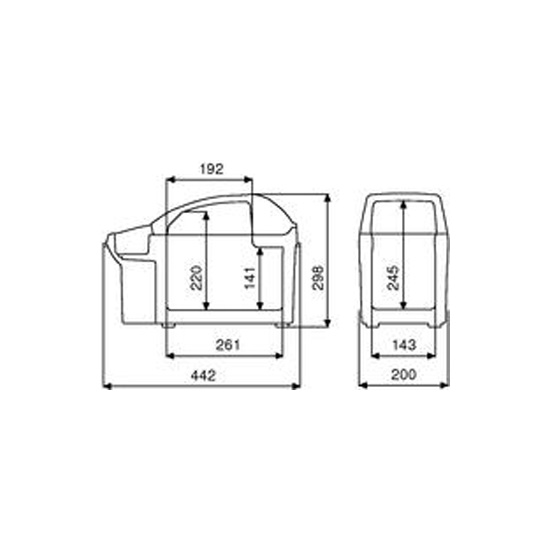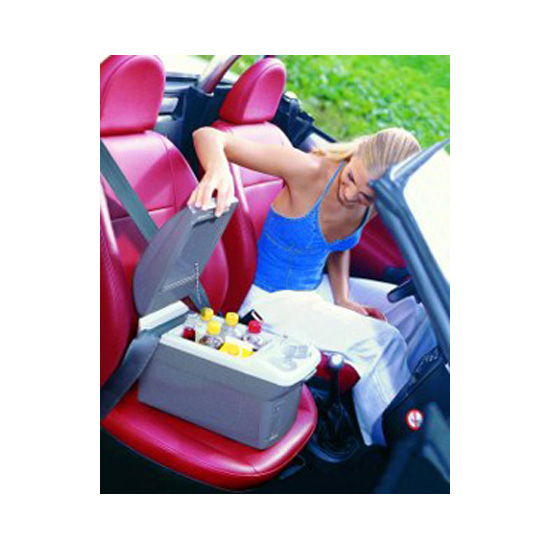 To buy this range of fridges/cool boxes & accessories head to our sister site click here
Model
TB-08G Cool box
Gross Capacity (litres)
8
Voltage
12 volts DC
Temperature Range
In the cooling mode: up to 20°C below the ambient temperature,
in the heating mode: interior temperature limited by thermostat at +65°C
Dimensions (WxHxD)
200 x 298 x 442 mm
Weight (kg)
5.2Kg
Quality Features
LED indicators for cooling/heating function and battery monitor, safe fastening on the vehicle seat with the safety belt, extensible fastening rail to avoid tilting in case of a sudden stop, safe pressure closure, ABS (Active Battery Security), accommodates 1.5- and 2-litre returnable bottles, can be switched to cold/warm, fold-up grid tray, serves as an armrest for extra comfort when fitted on the rear seat.

Battery Monitor

Enables auto cut-off at low battery & cut-in at normal
LED's Indicate Status

Cable length: 1 metre

Cut-Off: 11.6 Volts

Cut-In: 12.8 Volts

Current: 5 Amps Max
Mobitronic 230v - 12v Rectifier (Mains Adaptor 230v > 12v)

For units that do not have 12v/mains as standard

Allows all 12v products to be used from 230v mains power supply

Input: 220 volt - 240 volt mains

Output: 12v / 60 watts / 5 amp

Standard 3 pin household plug connects to your power supply

Car cigarette lighter socket allows connection to your appliance

Weight: 0.6kg

Size (HxWxD): 11.5 x 17 x 6.5 cm

For more information please call us on 0151 334 0222